The Law Guide: Articles & Answers to Legal Questions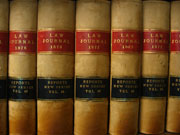 Welcome to The Law Guide, which features legal articles that answer the most frequently asked legal questions. New law articles and FAQs are added every month.
The Law Guide Mobile App
is a free download for the iPhone and Android phones and devices, featuring a large offline
law dictionary
and mobile optimized access to the Law Guide. You can browse legal topics or search The Law Guide in the sidebar. If you're seeking to ask a legal question, you can do so in
The Law Forums
, where lawyers and members of the community can discuss your legal problem. If you're an attorney or legal professional you can
submit your article
to The Law Journal or The Law Review.