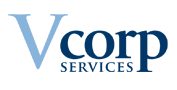 Incorporate your business today with Vcorp, a new strategic partner of TheLaw.com, who offer some of the lowest prices and fastest services you'll find online. Business startup and incorporation experts are available to answer questions and you can feel free to do some preliminary research about corporate formation in The Law Forums too. Vcorp can also provide for you a comprehensive and impressive corporate kit, complete with everything you need to start your new corporation. If you're ready to go and know what business entity you'd like to incorporate, head on over to our Vcorp partner page and fill out the easy online questionnaire today – Vcorp will handle the process to make sure your business is filed with the state of your choice within one business day.
Choose from the following incorporation services:
What is in the corporate kit?
It is import to make sure that your corporate documents are properly created and maintained so that your corporation remains in good standing and benefits from the advantages of incorporation, such as limited liability.  The Vcorp Executive Corporate Kit provides a safe and impressive way to store your corporate documents and includes all of the following:
high-quality, simulated leather binder book with your corporation's name embossed in Gold
high-quality matching slipcase, also with your corporation's name embossed in Gold
steel, handheld corporate embosser with your company's name and year of filing
sample bylaws and minutes
stock transfer ledger
20 customized corporate share certificates
optional: customized, hand-held, steel, corporate embosser which includes your company's name, state of incorporation, and year of formation (some states require your corporation comply with formalities of stamping all official documents with your corporate seal.
More information about Vcorp, a strategic partner of TheLaw.com
Vcorp Services, LLC, is a company that assists in the creation and formation of new businesses and helps maintain existing businesses in all 50 states. Quick, accurate and at the lowest rates, Vcorp's knowledgeable and experienced staff has helped form thousands of new businesses including: LLCs, S-Corporations, C-Corporations, Partnerships, Non-Profits and Professional Corporations. Vcorp works with entrepreneurs, legal and tax professionals, as well as real estate experts to set up and maintain businesses across the country. Vcorp also specializes in helping small businesses to get started, grow and remain in compliance with federal and state regulations.